There are countless risks in the practice of healthcare or medicine. Healthcare providers like yourself can only do so much to avoid professional liability claims, but the reality is, that possibility will always be there. What happens when there is a claim? Does your agent understand the law? Do they advocate your interests? If presented with a claim do they just turn it over to a claim department, or do they ask questions and provide a narrative that gives context to the claim. The team at Interstate Healthcare goes the extra mile on every claim. Why? Because it's your reputation.
Your best defense is securing coverage from an organization that knows the market well, and will navigate it on your behalf. Leave the work and shopping to Interstate Healthcare. Our company has been serving the insurance needs of doctors and healthcare providers since 1972. We serve thousands of healthcare professionals and we would be pleased if you provided us with the opportunity to meet your needs and exceed your expectations.
The Medical Practice is full of risks – but it is also fulfilling to know the crucial and valuable role you play in the health management of your patients. Still, you must protect your practice from unforeseen instances that might fall under the category of Medical Malpractice. Our insurance coverages will be very useful to safeguard your profession and at low monthly premium payments.
Interstate Healthcare partners with medical malpractice insurance carriers that are both locally and nationally recognized. Many of them have low premium rates and convenient payment plans that any healthcare professional can take advantage of. We invite you to request for quotes today! Please send your information online.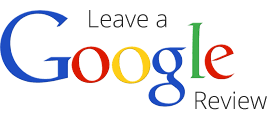 Interstate Healthcare will be happy to supply Medical Malpractice insurance coverages for healthcare providers. The plan will be tailor fit to the discipline(s) you are currently practicing and the kind of healthcare environment you work in. To get quotes, please send your details via our online form.
The goal is to give you the stable protection against possible professional liability cases involving your work. Whether you are new to the practice or a veteran in the profession, there are various medical malpractice insurances you can choose from. All of them are from carriers that are reliable - Interstate Healthcare would not partner with any carrier that cannot meet the quality standard we are looking for.

Interstate Healthcare was founded to protect healthcare providers in thier many forms and shapes all across the United States. We insure physician office practices, mobile practices, physician organizations, hospitals, specialty centers, SNF's, ALF's, RCF's, ILF's and most healthcare exposures our policyholders need coverage for. Today, Cyber Liability exposures are nearing the frequency and severity or professional liability claims. We are also experts in Cyber Liability coverage and look forward to discussing your Cyber exposures and making certain you have the coverage you need in todays unfriendly environment.