Our Services
At Interstate Healthcare, our specialization is in providing comprehensive medical malpractice insurance for doctors and healthcare providers across the country.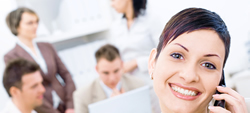 We offer a wide range of insurance options for medical practitioners in different disciplines and healthcare environments. At cost effective rates, you can take advantage of insurance that protects the stability and continuity of your professional practice. Some of the benefits or coverage inclusions are:
Coverage for various specialties
Comprehensive Insurance Packages
Access to a network of carriers (locally and nationally recognized insurance carriers)
Available Coverages for physicians and healthcare providers with medical malpractice history
Lowest premium rates in the market
Ability to compare rates from multiple medical malpractice insurance carriers
You can ask your insurance agent from Interstate Healthcare to discuss your coverage options. Set an appointment for a consultation. We will be happy to give you all the information you need in order to make an informed decision. Call 800-419-5999 now!